6 Easy Ways to Be Your Own Leader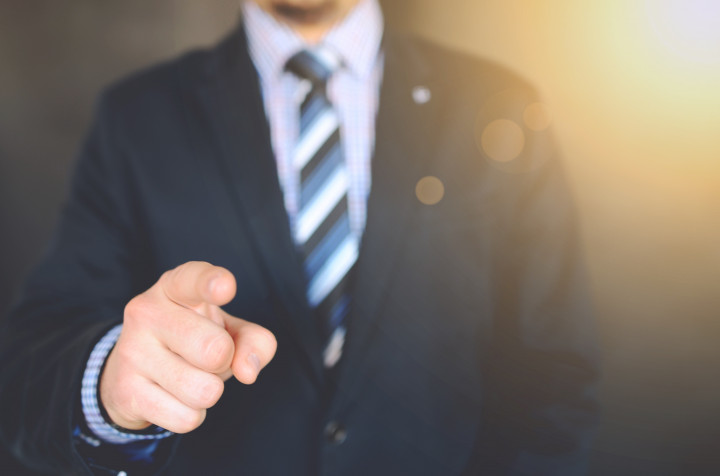 Being a leader? It may be a big word.
Often when we call this leader, people will describe such as holding a government, controlling an industry or needing to be a distinguished icon known worldwide.

When we look at a word of that great leader, you will be frightened. Because you think you can not reach up to that level. But is it impossible? NO.

No matter what work you're doing, what's important and what's calculated is how you do the job. Do you do it with integrity or a while?

What's more important is that you need to find the chief nature within yourself and make sure it lives within you.
The tips for being a leader are easy, you have to "work to get it".

Being a leader needs your work to work on it.

Once you've done something, little by little you'll see the nature of being this leader born in you and you're also able to make a positive difference every day!

1. Being a good leader is always empowering others Whatever your job is now, the best thing you can do is always empower others. How? If you are good at writing, you can always share your ideas and experiences with those who might be new but have the same interests as you.
That is a value where no price can be evaluated.
2. Able to be a good listener
Yes, listen. Attach your ear by giving full focus when there is a colleague or anyone trying to communicate with you. Having the capacity to listen and understand what others are talking about is a skill. That is good for you. Slowly become the best listeners every day.

3. Have a tolerant attitude
You may not be the last person to talk and you will not be able to win always at every action you spare or want to do. You need to know when it's time to give a word of consent or disagree or give others the opportunity to make that decision. Being flexible in any situation is a contribution, knowing that you make a decision for the good of everyone not because of your own interests, is the key.

4. Always want to learn and want to know
Never stop learning. Find something new that you want to learn. Jack Ma told "The best workers in this world are always yourself!" It's not just for you to be smart, but for you to be conscious of the circumstances and changes that are happening around you.
5. Able to communicate well
All the leaders in the world are capable of being a good leader is because they are wise to communicate well. Communication is also the most important element of any relationship, regardless of home or workplace. Knowing the techniques and ways of good communication will lead you further into a career.

6. Always be yourself
Being a good leader is always your own. You can not help other people if you do not become your real person to someone who needs you then (yourself). Be sure to always make yourself a TOP PRIORITY in your life. All of these are not present easily, it takes time and as it says, you need to do and work to get it. No one in this world is perfect, we will be bored if we are perfect. Take some time to find a leader in yourself. You will see the difference in how you see the world and how the world sees you.

Categories