Checklist of Needs Prior to University Enrolment For New Students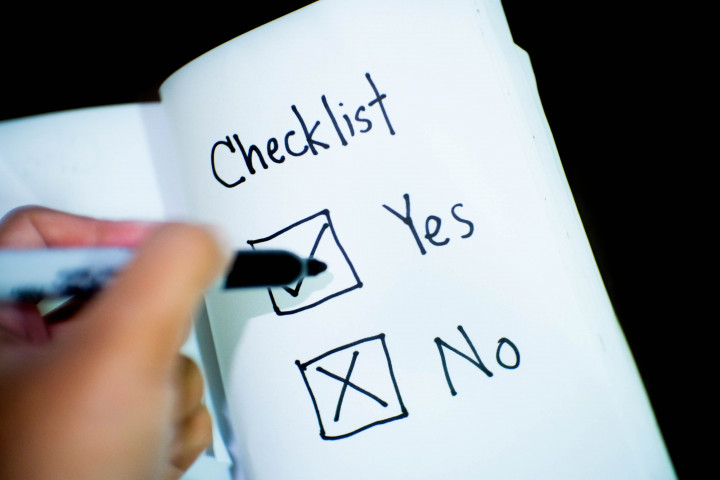 Most SPM-learner students are looking forward to going to university. For Science stream students, maybe you will go to the Matriculation College or Foundation Foundation at any university throughout Malaysia.
Since SPM's results have been announced a few months ago, we would like to wish CONGRATULATIONS! to all students who get excellent results. Keep your efforts up to university life later.
Since most students are confused and wondering about the necessary items and are obliged to bring in to the university later, today, we will list the items in full so that it will be easier for you all.
MOST REQUIRED
• Copy of student identity card
• Copy of student SPM slip
• Letter of admission to university
• All types of certificates owned by students
• Parental salary statement slip
• Copy of certificate of completion of student's schooling
• Other documents related to academic and co-curriculum
• Health screening report / X-RAY
• Passport image (4 pieces up)
* Keep in file to make it easy for you to bring this document here and there *
CLOTHES
• Baju Melayu, sampin
• Baju kurung,
• T-shirt, long / short sleeve shirt
• T-shirt long white-colored sleeves
• Pants - tracksuit, slack, jeans
• Kain Batik / Kain Pelikat
• Sweater / cardigan
• Black cloth and white sleeves
• Black hood
• Variety of hoods

SHOES
• Covered shoes
• Sport shoes
• Flip flop
• Sandals for the streets
• Socks

TOILETRIES
• Soap
• Shampoo
• Face wash
• Tooth & toothbrush
• Small pail
• Deodorant
• Perfume
• Cotton buds
• Nail clipper
• Brushes
• Hair oil

LAUNDRY
• Bucket
• Gay
• Baskets / baskets of dirty clothes
• Soap wash clothes
• Fabric softener
• Hanger

STATIONARY
• Test pad
• Pens, pencils, liquid paper / correction tape, rulers, erasers, glue, scissor
• File
• A4 papers
• Stapler
• Hole puncher
• Paper clip

FOOD
• Food stocks
• Water 3 in 1

ROOM
• Sheets and pillowcases
• Pillows
• Blanket / comforter
• Small trash bin
• Foot mat
• Padlock (for lockers)
• Perfume locker
• Plastic bags
• Alarm clock
• Tables for desk study

ELECTRONICS & ELECTRICAL TOOLS
• Laptops & chargers
• Mobile & chargers & earphones & powerbank
• Pendrive
• Iron
• Heater
• Extension wire

MEDICINE
• Medicines
• Gamat oil
• Hansaplast plaster
• Ointment

OTHERS
• Al Quran
• Yassin
• Shawl & prayer [female]
• Kopiah / songkok & tuladah [lelaki]
Tupperware, spoons, garages, glasses, water bottles, plates, bowls

Categories