4 Do's and Don'ts After Interview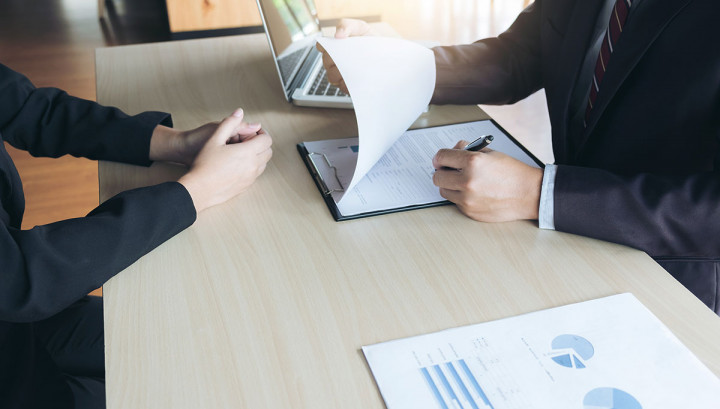 How you manage yourself after the interview session will actually have a tremendous impact on the appointment process.

Actually, after the interview session, the company & HR will evaluate candidates who have been interviewed. Some of these assessments take some time, some take a long time depending on the needs of the company.

Therefore, your responsibility is to make sure you do not do strange things after an interview session so your application is not rejected due to the weird behavior you did during the evaluation period.

So what is the error that allows you to fail in an interview session?


1. Don't Follow Up too frequently
Yes, the admin knows that all candidates are eager to know the answers to the interview sessions, but if you follow up too often, some managers will feel uncomfortable with you.
What you can ask is 'Can I know when you will make the decision for an interview session that has been conducted for a day?' Or 'When is the time appropriate for me to follow up with you?'

2. Do not Put Your Information Interviewing In Social Media

Social media is a highly effective medium to show your personality. It will be weird if you use social media to connect with potential managers who take you to work.
One mistake you should not do is to ask LinkedIn connect you with the manager or any interviewer shortly after the interview session is completed. This will make them feel uncomfortable with you. Also do not forget that you often put your status or personal affairs that do not need to be shown on social media. It is best if you do not post anything related that your interviewer can read and see.

3. Do not Change Your Payroll Expectations

Most people who are interviewing want to know how many prospective interviewers want their salary. This is because most interviewees are overconfident and suddenly raise the salary they want. A director has told about his experience interviewing a candidate, where he has made a salary offer with the candidate, and the candidate continues to want a higher salary at the end. Remember that such a thing will make you look negative and waste everyone's time.

4. Do not Make It Like You Can Get The Job
You still can not get the job until you get the offer to work. At the same time, in fact the company is still interviewing others for the post, but this does not mean that the candidate will get the position he is offering.
"So, if I have 4 things above, how?"
What happens if you make a mistake?
Everyone made a mistake. Let's say you sent a letter of appreciation with typing error, it is better to email back and apologize about it. This will indicate that you are sensitive and are not afraid to admit it wrong. Even if you do not get the position you want, make sure you email them to show your interest in future job opportunities. This will make you have a good impression for them and your self may be considered by the company. These are the 4 things that are banned after an interview session that you should not do.

Categories