12 Traits Employers Are Really Looking For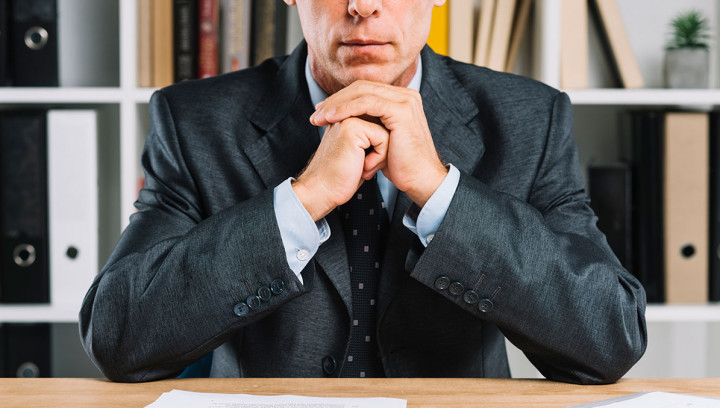 This is a topic of what the employer wants from the interviewed candidate.
Recently, the Society for Human Resource Management created a seminar entitled "Talent Acquisition: Creating Your Organization's Strategy" and what is being discussed is about preparing an interview candidate to go to an interview session. They emphasize what the employer really looking for. During the seminar, they also discussed how the employer would prepare for an interview session. Instead, candidates also need to prepare for the interview. There are some issues that tell about a handful of candidates who are not ready to face the interview session. This is because they have no idea what the employer wants from the candidate himself. In summary, this is a list of what the employer wants in fact from an interview candidate:
1. Brief and compact resume
Actually this has been widely explained by many who have taught how to do resume correctly. Resumes are just the way you tell who and what your experience is in brief.
If you are a new candidate to start work, then only a single resume is sufficient.
If you want to expand your career, you should also be wise to summarize your achievements in the resume.

2. Cover letter is a bonus!
Some say the cover letter actually sounds like bad and does not sell, but cover letter is the one that helps the candidate to explain any info that is not in their resume.
For example, expectations for salaries, why you want to change work or tell how you feel very excited to work within the organization. This is what the employer wants from you. They want to know your own passion and interest.

3. Create a research about the company
Read about them rather than blogs or websites. At least, what the company did. For example, are they selling products or providing services?
What did they produce? Do they have many subsidiaries or other branches?
There will be no one who will tell the candidate to know everything but at least know the basic and important things.

4. Understand the job
Re-read the job description so clearly. Make some research on the internet and see what they are saying. Sometimes what is actually understood is actually from the actual understanding of the company itself. When you know a little bit about the job you're applying, it will show that you are interested in the post.
5. Relate your experience with the work and organization
It is not wrong for you to work in another scope of work before. If so, you need to be ready to tell a little about your past work. Think of the skills that can be attributed. Your employer wants to know if your skills are useful or not for them.
6. Wear appropriate clothing
Every organization wants to see the workers they take to work can safeguard the company's image or not. And for the important addition, you need to practice of body language while listening and using eye contact.
7. Tell your story
The most asked questions in any interview session is 'tell a little about yourself'.
This is your first employer's response to you. Think first before talking.
With interesting and fun storylines, it will make them remember your story and most importantly, they will remember you.
8. Tell your strengths and weaknesses
This is one of the most frequently asked questions as well. Your employer will only want to know what strengths and advantages you have and what weaknesses will you make.
This is not a trick question. This is just a question about yourself. What you need to do is tell these two strengths / weaknesses in a positive answer.
9. Get ready to talk about your future
No matter if your work is a dream job or just a temporary job, it is very important that you have a goal in your career. Your employer will only want a candidate who has set their goals.
10. Ask!
Make sure you have questions to ask at the end of the interview session. If the interviewee has answered all your questions, maybe you can also ask them about 'What do they most like to work in this organization?'

11. Follow up within 24 hours
You do not have to send handwritten letter to show your interes, but at least email them with gratitude for your interview. Even if you are not accepted and dissatisfied with what has happened during the interview session. If you really like the interview session, tell them. You can also tell them again why they should take you to work and try to convince them again.

12. Know the corporate culture
There is another that is discussed in the seminar which is awareness of culture in terms of individual and organization. The organization wants to know whether an interview candidate can accept or not the culture they practice and whether they will feel comfortable doing so.
This is what the employer wants now. The information sources of this seminar are from hrbartender.com. All the things they are saying is actually a lot of overlooked things.

Categories