10 Things to Know Before Going to University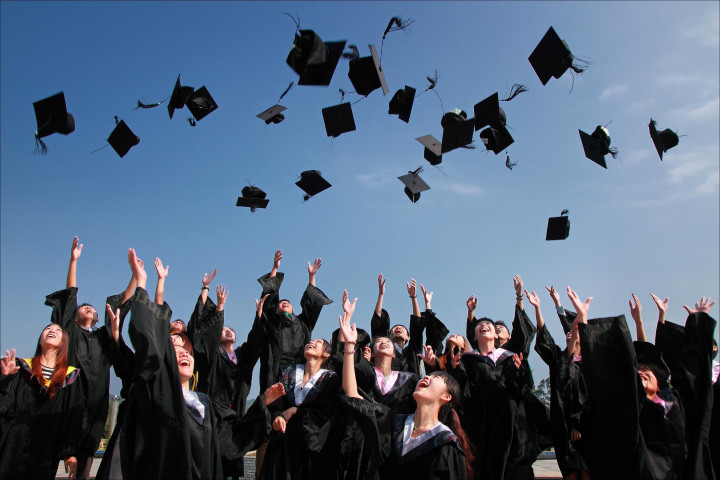 Being a student, demanding to be more courageous, creative and critical in conveying ideas, personality must be noble, mind must be intelligent, heart must be sensitive and action must be proactive and optimistic. Congratulations to all SPM learner students who have successfully accepted the offer to put themselves in IPTA or IPTS. Admission to the university demands students to prepare themselves to become first-class minded students.
In the sense of preparing yourself before stepping into a university, it comes to the minds of the students, what must be prepared in order to well-organized in the universities? And many other questions arise from the minds of the students.
Here I like to share 10 things you need to know before stepping into the university.
1- As a student, you need to quickly build relationships and friendships with others who will enter the same university or senior school residency who are already at the university to exchange ideas and thoughts about the new nature. In today's world of technology, 'whatsapp' is one of the easiest and fastest mediums to gather experts who are equally preparing for the same goal. Through this medium students can exchange views, share experiences and so on.
2- Students should study or gather information about university backgrounds, visions and missions and take on university-related news such as achievement, university success in producing first-class minded students and so on. It is important to get a preliminary picture of the university as well as make the students eager to take on the challenge in realizing the vision and mission of the university.
3- As a student you must also be aware of university registration procedures. Students will receive a university offer letter which will be accompanied by letters and forms that must be completed and must be submitted during the registration day. Students should be careful in reading the forms so that they can implement and follow all the rules and regulations set by the university.
4- Normally students in IPTA or IPTS will apply for loans or scholarships such as PSD, MARA, BANK RAKYAT, PTPTN and so on. Therefore, you should understand the terms and conditions of the loan or the scholarship from the perspective of academic qualifications, loan term or scholarship and all related. For students who have passed the scholarship, can apply for a PSD, MARA or other scholarship, and for those who are unlucky, there is still a chance to get a PTPTN loan, zakat and a loan or scholarship from their respective foundations. Students must obtain updated information on loans and scholarships and must act quickly before the form submission deadline.
5- Before stepping into the new world, you also need to know and understand about the clubs or associations of students active in their respective universities. As long as being at the university, students are advised to engage in unified activities in order to equip themselves with a variety of 'soft-skills' that will be utilized when it comes to graduating. The University is deeply involved in fostering the spirit of volunteerism and helping to provide services to the community. Hence, through association activities, students are exposed to volunteerism, and so on. Students should also be wise in selecting the associations they want to join and need to be reminded not to ignore academic or otherwise offset the two.
6- The most important thing in the university is to study. Students are advised to refer seniors to books, notes and others. Referring to the senior is a wise act in order to give a preliminary picture of the field being taken and the subjects to be learned. Most students who refuse to refer will experience difficulties when registering the subjects to be taken for the semester, experiencing confusion in selecting subjects and balancing between difficult and easy subjects. Referral requirements are high for newly arrived students in the university environment.
7- The rules and the culture of the university should also be of concern to the students. As long as being in university, students are bound by the rules and regulations that have been set. Additionally, you also need to get an early look at the culture of the university by asking friends, seniors or visiting the university. It is important that students do not experience a cultural shock when entering the university.

8- It is important to recognize the academic and co-curricular character of the university in order to stimulate the students to earnest in balancing academic and co-curricular activities. Motivation from successful people should be taken to maintain momentum in search of knowledge and experience at universities.
9- In today's economic situation, students are reminded to take a look at how to save money in universities. For example, students should make daily, weekly, and monthly spending plans to avoid wastage and manage the money and expenses as best they can.
10 – Students morals should also be stressed. Students are required to prepare themselves with noble morals and behaviors before setting foot in the university. Morality determines the students to the glory of one-nation race as you will be the heir to the leadership of the nation. The future of the country is in your hands! Stay away from friends who try to influence you to the negative valley, but instead build friendships with fellow students
Being a student and serving a lot for the community also needs to be a determination in every student. Becoming a student who has first-class thinking must be the ideals of every student spirit.
Staying away from the symptoms of the "bottom of the shell", is enormous in tackling the challenges and hurdles while pursuing knowledge and working as much as possible to serve the society outside. It is useless to be a wise student, but not able to contribute to society.
Society is very much hoping that students will make changes and bring new waves to the people. When at university, students need to actively carry out community service through programs organized by associations at their respective universities. Students who have talent in writing can also produce articles or books to be references to people who are hungry for knowledge and so on. Finally, I urge all potential students and students who will step into the university to prepare for the best. You are the hope of a nation, a pillar of religion and a state.
Congratulations to be successful in placing yourself in universities throughout Malaysia. A lot of guesses and challenges will come later. Face with great hearts and souls!

Categories